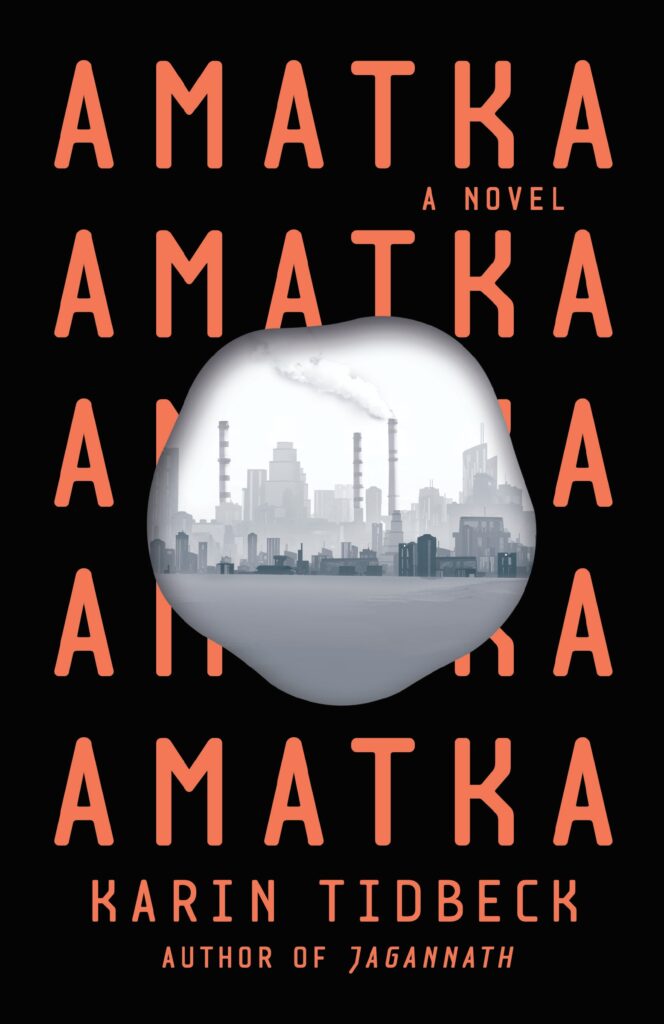 A surreal debut novel set in a world shaped by language.
Shortlisted for the Compton Crook Award 2018, the 2018 Locus Award and Prix Utopiales 2018.
Vanja, an information assistant, is sent from her home city of Essre to the austere, wintry colony of Amatka with an assignment to collect intelligence for the government. Immediately she feels that something strange is going on: people act oddly in Amatka, and citizens are monitored for signs of subversion.
Intending to stay just a short while, Vanja falls in love with her housemate, Nina, and prolongs her visit. But when she stumbles on evidence of a growing threat to the colony, and a cover-up by its administration, she embarks on an investigation that puts her at tremendous risk.
"I recommend that you lay your hands on a copy." —Ann Leckie
"An instant classic." —Jeff VanderMeer
Published by Vintage Books. Available in paper, ebook and audio format. Click here for more info on where to buy.
REVIEWS
"A warped and chilling portrait of post-truth reality" – NPR
"Disturbing and provocative" – Chicago Tribune
"A bizarre, provocative story of secrets, the nature of reality, and the struggle between being accepted and being free" – BookPeople
"… complex, dangerous and exciting" – Tor.com
Translations
Swedish (original, Mix Förlag 2012, currently out of print)
Spanish (Ediciones Nevsky 2016)
Hungarian (Athenaeum 2017)
Turkish (Ithaki 2018)
French (La Volte 2018)
Portuguese (2020 2018)
Czech (Albatros 2018)
Italian (Safarà Editore 2019)